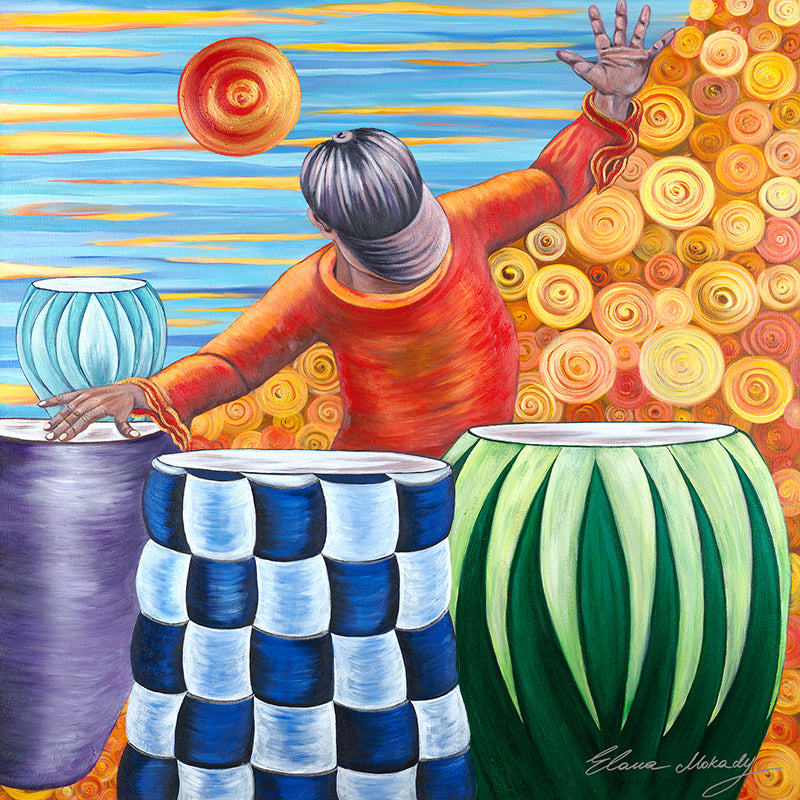 Upbeat, Original Wall Art
$ 0.00
Bring home the dance party that never ends with Upbeat. Bright orange swirls put that sunshine in your pocket and that good soul in your feet. The drummer's lost-in-the-music pose reminds you that it's perfectly OK to dance like no one's... More Info ˅
Bring home the dance party that never ends with Upbeat. Bright orange swirls put that sunshine in your pocket and that good soul in your feet. The drummer's lost-in-the-music pose reminds you that it's perfectly OK to dance like no one's watching. Bold bursts of adventurous red, powerful purple and serene blue fill your living room, playroom or studio with a can't-stop-the-feelin' energy you can't help but smile at.

Upbeat is also available as canvas wall art and paper wall art and metal wall art
This Original product is no longer available - sold.
Less Info

˄