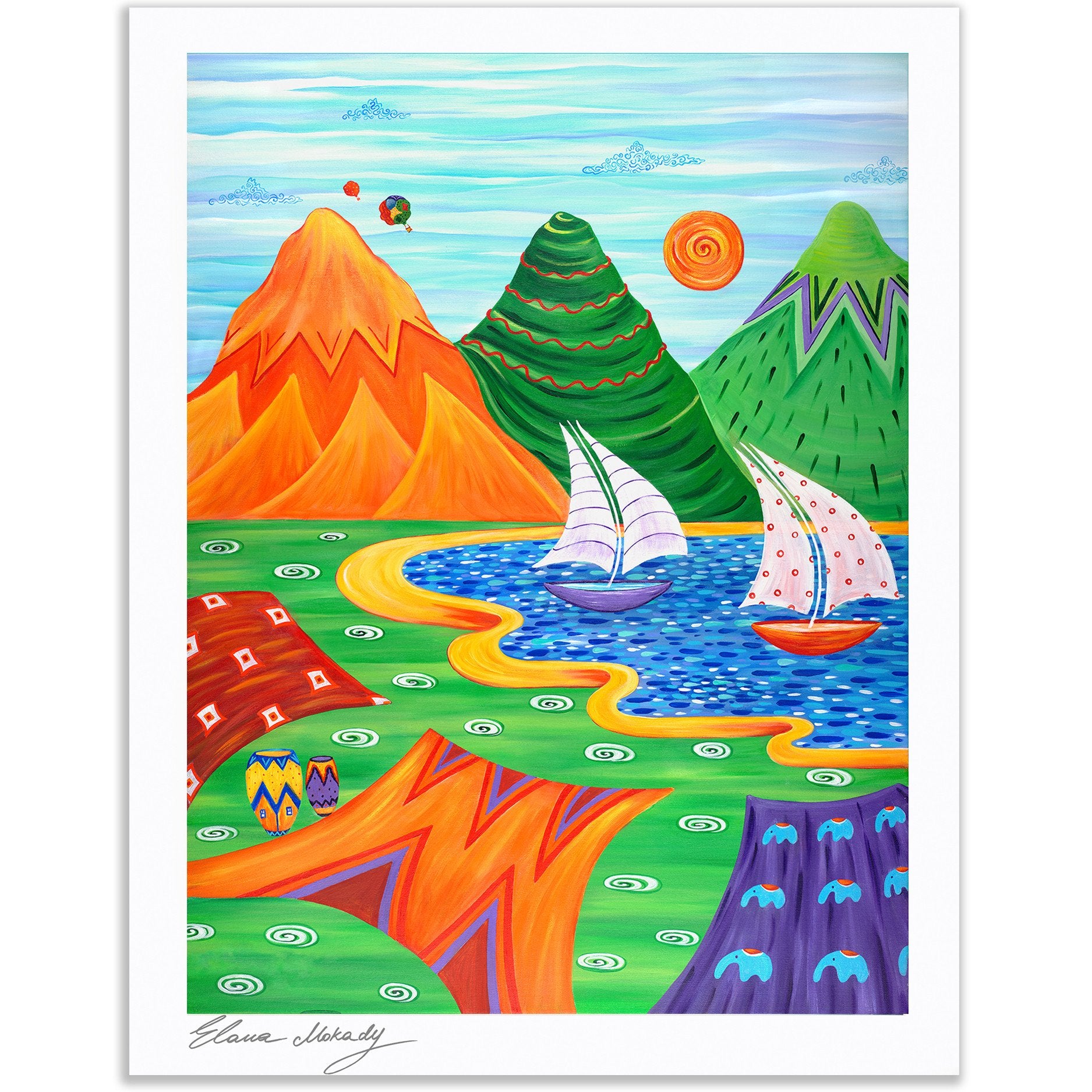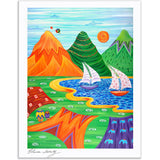 Paradise Beach, Paper Print
$ 90.00
Behold the  stunning colorful beach  before you!  Imagine yourself there with your child and enjoy. A festive, light-hearted painting  will bring bold colors and fun patterns into your child's space.     More Info ˅
Behold the  stunning colorful beach  before you!  Imagine yourself there with your child and enjoy. A festive, light-hearted painting  will bring bold colors and fun patterns into your child's space.    
If you're looking for the perfect gift for a birthday party, baby shower or housewarming – bright, colorful art prints make everyone happy.
Our paper prints bring a beautiful, affordable design element to any room and the freedom to mix and match them in different sizes and frames lends itself to a unique, stylish look in any space.   
Specs:
Fine Art watercolor paper
Non-reflective, slightly textured finish
Printed in Limited Edition
Hand-signed by Elana
Two-inch, white border for easy framing

20" x 16" print size - image size 16" x 12" - 

Limited Edition of 50

28" x 22" print size - image size 24" x 18" - 

Limited Edition of 25
Paradise Beach is also available as canvas print.
Less Info

˄