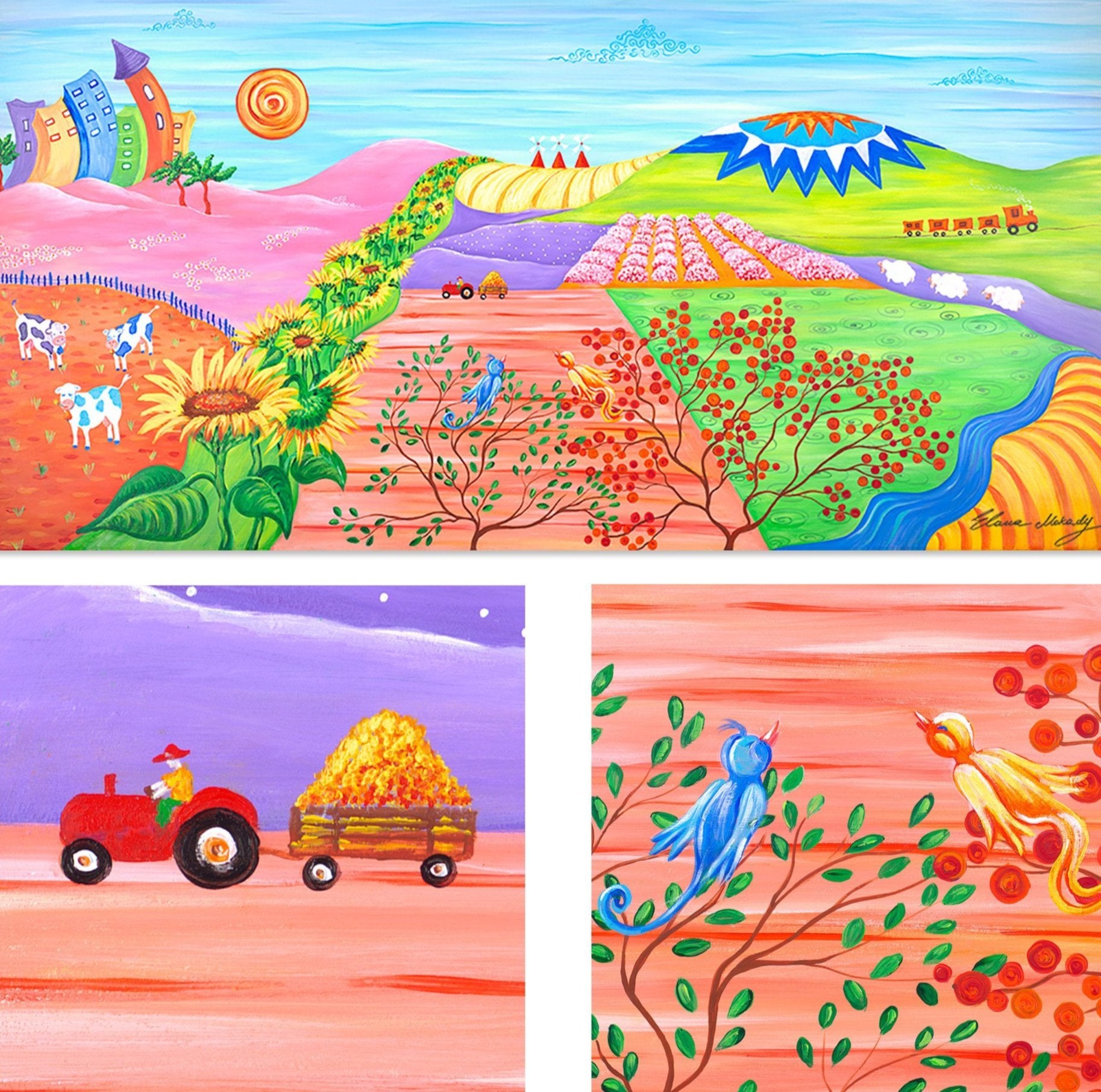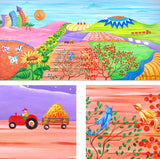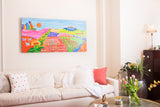 Birdland, Canvas Print
$ 634.00
Bring your boho-chic vision to life with this magical, fairytale-style farmland. Birds always have the best view, which is why this wildly colorful farm is seen here from the point of view of two birds resting on whimsical trees. This... More Info ˅
Bring your boho-chic vision to life with this magical, fairytale-style farmland. Birds always have the best view, which is why this wildly colorful farm is seen here from the point of view of two birds resting on whimsical trees. This painting evokes the sights, sounds, and smells of some of my fondest childhood memories spent on my grandparents' farm. We picked corn and peeled sunflowers all day long, ran wild and free (much like the birds pictured here) and only went inside when it was time for dinner. It holds a special place in my heart because it's simple and colorful enough for children to love and learn from, but there's so much symbolism behind every element. The birds represent freedom while the blue-spotted cows, swaying buildings and pink hills represent going against the grain.
Bring a limited edition Birdland print home today and add a spark of whimsy to any family or kids' space.
Fun fact: Fellow jazz enthusiasts may recognize the name of this painting from The Manhattan Transfer's famous song "Down in Birdland."
Specs:
Non-toxic, water based
Easily cleaned with a soft cloth
Hand-stretched on wooden stretchers, featuring beautifully painted sides or a mirrored border
Ready to hang
Size 24" x 48" is printed in limited edition of 10, and it is 1.5 inches deep
Size 30" x 60" is

printed in limited edition of 5, and it is 1.75 

inches deep
Canvas prints are made to last over 100 years. The perfect collector's item!
Birdland is also available as a paper print.
Less Info

˄