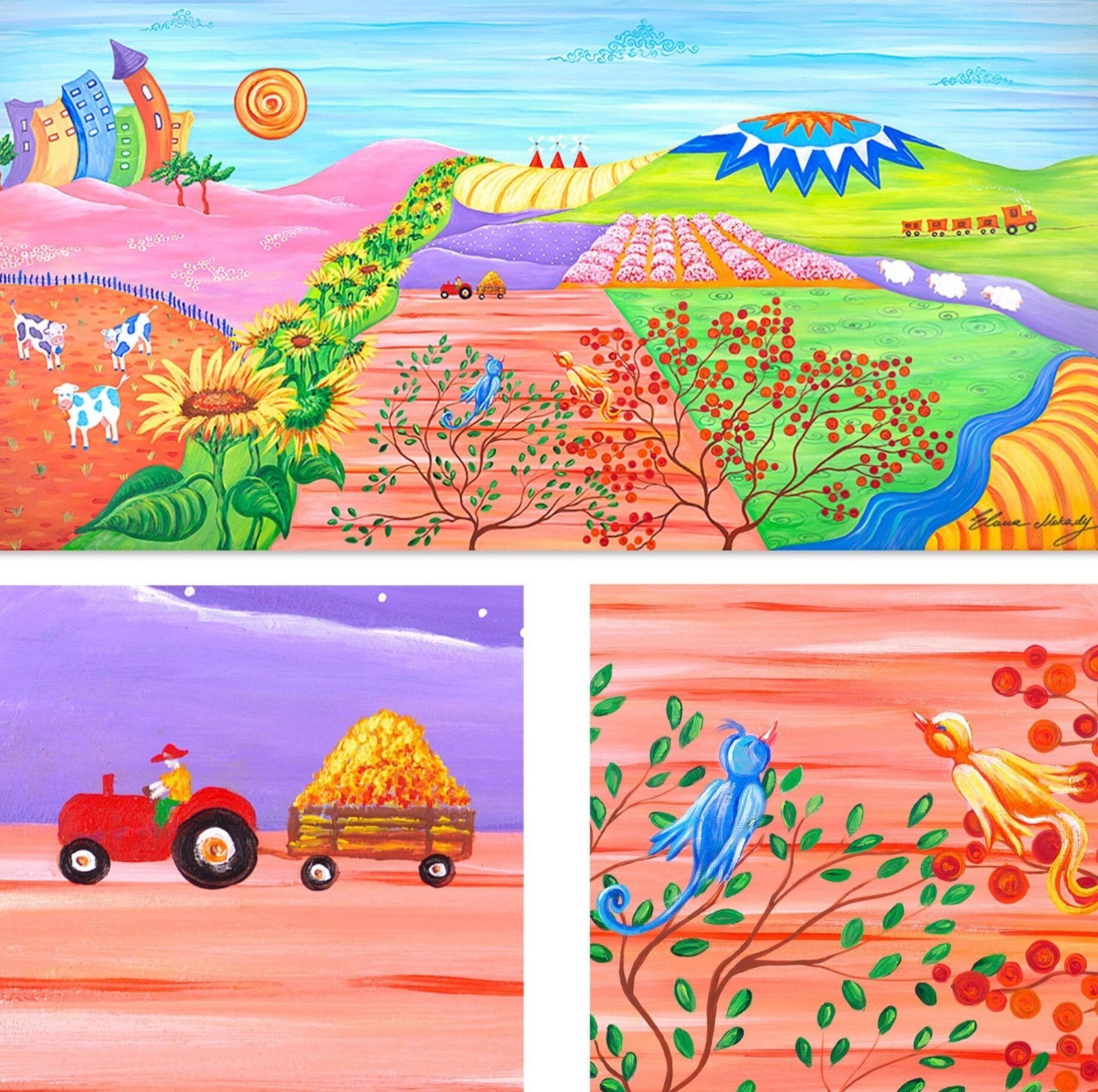 Birdland, Original Wall Art
$ 0.00
This product is no longer available. Join our newsletter for new coming work announcements. More Info ˅
This product is no longer available.

Join our newsletter for new coming work announcements.
Bring your boho-chic vision to life with this magical, fairytale-style farmland. Birds always have the best view, which is why this wildly colorful farm is seen here from the point of view of two birds resting on whimsical trees. This painting evokes the sights, sounds, and smells of some of my fondest childhood memories spent on my grandparents' farm. We picked corn and peeled sunflowers all day long, ran wild and free (much like the birds pictured here) and only went inside when it was time for dinner. It holds a special place in my heart because it's simple and colorful enough for children to love and learn from, but there's so much symbolism behind every element. The birds represent freedom while the blue-spotted cows, swaying buildings and pink hills represent going against the grain.
Fun fact: Fellow jazz enthusiasts may recognize the name of this painting from The Manhattan Transfer's famous song "Down in Birdland."
Every piece of art is created with acrylic paint on high-quality canvas. Using her signature bright and bold color palette, each painting combines vivid imagery and optimistic themes that represent Elana's illustrative and symbolic style. 
An original Elana Mokady painting is designed to bring color and joy into your home…and into your life.




Less Info

˄