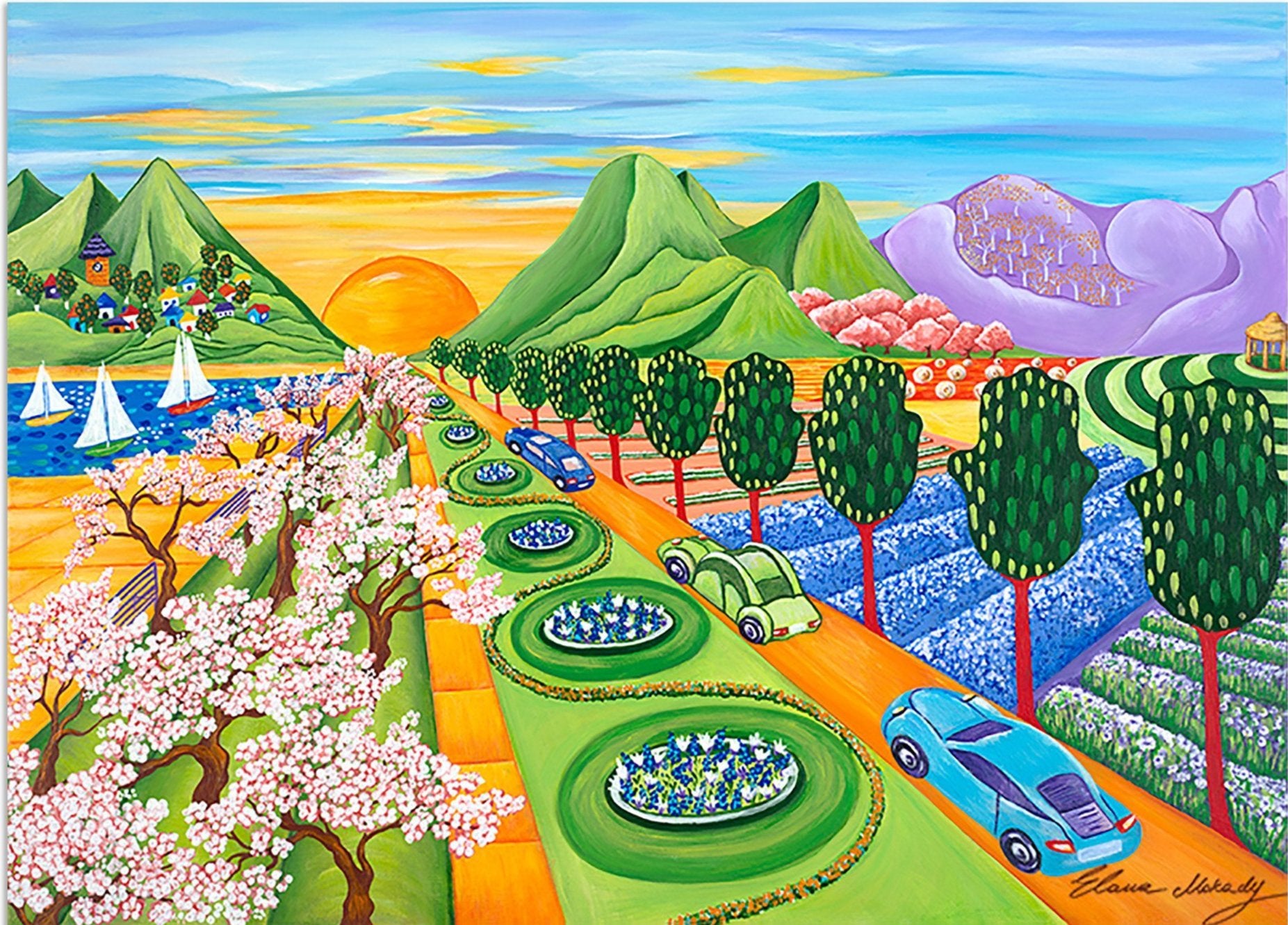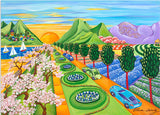 Sunny Day Sunday, Canvas Print
$ 390.00
Welcome to a  bright, sunny  day. Noble  Hamsa  trees, symbols of luck,  stand proudly on  the horizon along side dancing, sun-kissed cherry blossoms. Positive and glowing, this painting will brighten up any space.  More Info ˅
Welcome to a  bright, sunny  day. Noble  Hamsa  trees, symbols of luck,  stand proudly on  the horizon along side dancing, sun-kissed cherry blossoms. Positive and glowing, this painting will brighten up any space. 
Let our gallery-quality canvas prints fill the spaces where you live, work and play. 
Expertly reproduced from original, vibrant works of art, each painting is made to order, especially for you. Beautiful and affordable – decorate from your heart. 
Build your own gallery or discover the perfect gift for the one you love – and know it will last a lifetime. 
Specs:
Non-toxic, water based
Easily cleaned with a soft cloth
Hand-stretched on wooden stretchers, featuring beautifully painted sides or a mirrored border
Ready to hang
All Sizes are printed in limited editions, and they are 1.5 inches deep
Canvas Prints are made to last over 100 years. The perfect collector's item!
Sunny Day Sunday is also available as a paper print.
Less Info

˄